CONCERT ANNOUNCEMENT...! 
Karl Hall welcomes Ed Randazzo home to Northeastern Pa for a very special night of music and storytelling.  Joining Ed on stage will be his friend & long-time collaborator/producer, Bret Alexander.  This celebrated duo recently marked ten years making music.  Ed celebrates this milestone with his current, "Who's that Man?: Collected Songs 2008-2018" release.  The record is available digitally, on limited edition CD and limited LP! 
Opening the evening will be singer-songwriter powerhouse, Miss Ellie Rose!   
The show: Sunday, October 27 
Doors: 7:30/Show: 8 PM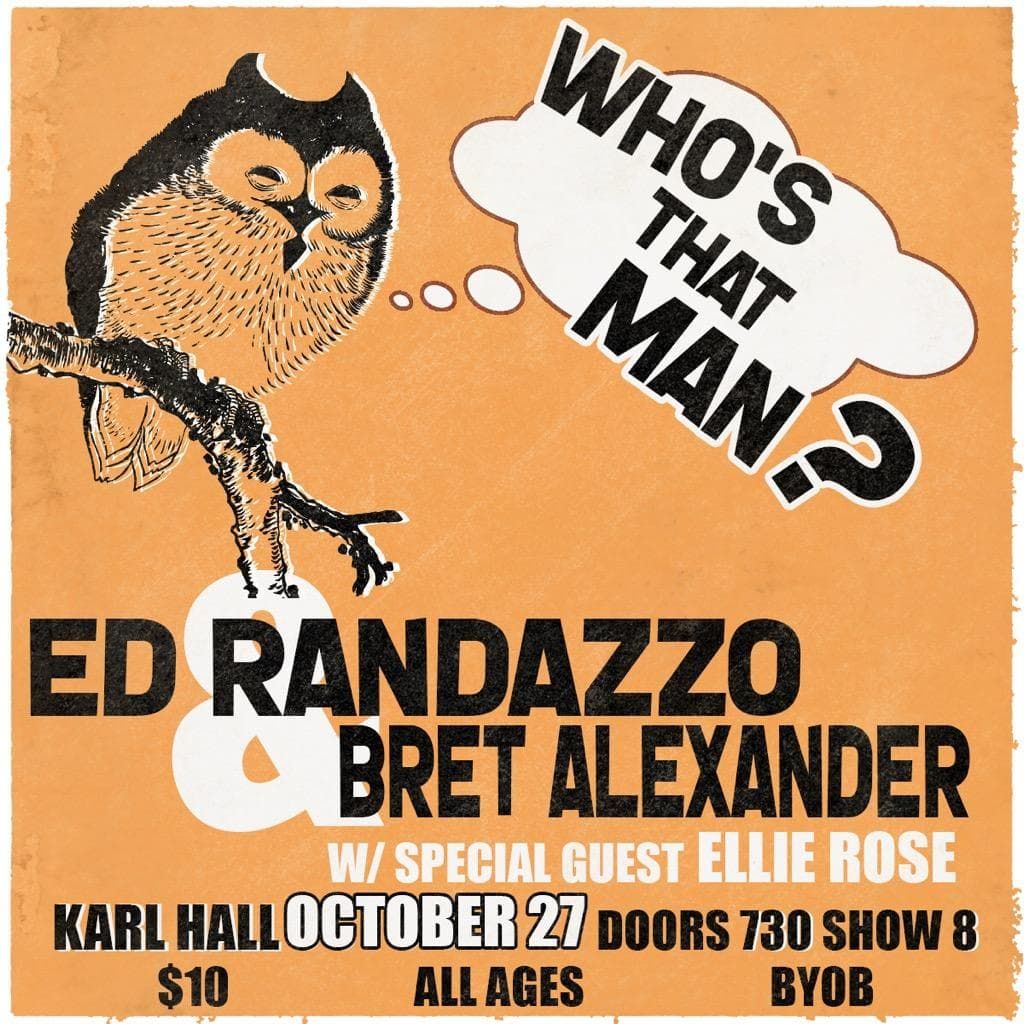 Poster: Tony Halchak